मध्य प्रदेश आरटीई ऑनलाइन प्रवेश 2020-21/ RTE Onlinem Admission
मध्य प्रदेश आरटीई ऑनलाइन प्रवेश 2020-21/ RTE Onlinem

Admission MP
RTE Onlinem Admission MP- मुफ्त और अनिवार्य शिक्षा के तहत आर्थिक तौर पे कमजोर वर्ग और आरक्षित वर्ग के लिए आरटीई मध्यप्रदेश 2020-21 का आधिकारिक वेबसाइट पोर्टल @educationportal.mp.gov.in पर शुरू किया गया है। शिक्षा का अधिकार अधिनियम, मध्य प्रदेश आरटीई ऑनलाइन, आरटीई मध्यप्रदेश 2020-21
प्रत्येक गैर सरकारी नियमित स्कूल के आर्थिक कमजोरी वर्ग के बच्चो के लिए 25% सीटें आरक्षित होगी ।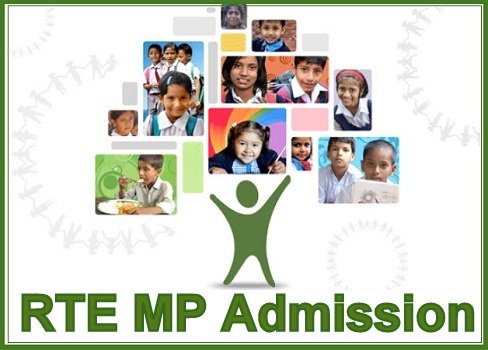 RTE मध्यप्रदेश 2020 – 21 का उद्देश्य
भारत में 4 अगस्त 2009 को बच्चों के लिए निशुल्क और अनिवार्य शिक्षा का एक नियम बनाया गया है जिससे शिक्षा का अधिकार अधिनियम आरटीई कहा जाता है इसके अनुसार अनुच्छेद 21a के तहत भारत में 6 से 14 वर्ष की आयु के बच्चों को मुफ्त में शिक्षा दिया जाएगा।
केंद्र सरकार ने आर्थिक स्थिति से कमजोर वर्ग के लोगों को 25% सीटें आरक्षित करना अनिवार्य कर दिया है।
Madhya Pradesh RTE online admission form 2020
शिक्षा के अधिकार अधिनियम के तहत बच्चों को निशुल्क और अनिवार्य शिक्षा प्रदान की जाएगी।
मध्य प्रदेश राज्य सरकार सभी गैर सरकारी स्कूलों में कक्षा आठवीं तक मुफ्त शिक्षा प्रदान करती है।
शिक्षा का अधिकार अधिनियम 2009 क्या है ?
आरटीई अधिनियम 2009 क्या है ?
बच्चों को निशुल्क अनिवार्य शिक्षा का अधिकार अधिनियम आरटीई अनुच्छेद 21 के तहत भारत में 6 से 14 वर्ष की आयु के बच्चे को मुफ्त में शिक्षा दी जाएगी ।
आरटीई मध्यप्रदेश प्रवेश के लिए पात्रता
40% से अधिक विकलांग बच्चे
adhivas praman Patra
वन भूमि के लिए leaseधारक परिवार
एचआईवी संक्रमित बच्चे
महिला एवं बाल विकास अधिकारी द्वारा पंजीकृत अनाथ बच्चे
मध्य प्रदेश आरटीई 2020 21 के प्रवेश के लिए चयन की प्रक्रिया
सबसे पहले आपको एक ऑनलाइन प्रवेश फॉर्म भरना होगा
उसके बाद एक जिम्मेदार मेरिट सूची पदाधिकारी लॉटरी ड्रॉ प्रक्रिया करेंगे
लकी ड्रा के तहत जो विद्यार्थी आते हैं वह अपने इच्छित स्कूल में प्रवेश ले सकते हैं।
और अंत में सरकार अंतिम प्रवेश
आरटीई मध्य प्रदेश एडमिशन के लिए आवेदन कैसे करें प्रदान करेंगे
सबसे पहले अधिकारिक वेबसाइट पर जाए
उसके बाद आरटीई मुफ्त प्रवेश पर क्लिक करें
इस पेज पर दिए गए सभी निर्देश को ध्यान पूर्वक पढ़ ले
अब ऑनलाइन आवेदन पत्र विकल्प पर क्लिक करें
आवेदन पर क्लिक करने के बाद एक एप्लीकेशन फॉर्म खुल जाएगा
उस एप्लीकेशन फॉर्म को ध्यान पूर्वक पढ़ ले और सबमिशन बटन पर क्लिक करें
Note: – We give such articles daily through our website liveyojana.com , so you must follow our website.
If you liked this information then like it and share it…
Thank you for reading this article till the end…
Posted by ROHIT KUMAR

शिक्षा का अधिकार अधिनियम 2009 क्या है ?
आरटीई अधिनियम 2009 क्या है ?
बच्चों को निशुल्क अनिवार्य शिक्षा का अधिकार अधिनियम आरटीई अनुच्छेद 21 के तहत भारत में 6 से 14 वर्ष की आयु के बच्चे को मुफ्त में शिक्षा दी जाएगी ।